Hi there!
My name is Lucía Sanguinetti-Jonescheit and I work as a Freelance Fashion and Textile Designer under the name DEINKI from my home studio in Germany.
Services
No matter if you are planning a small line or a comprehensive collection, if you want to offer your clients some evergreen basics or novelty designs, if their style is more minimalist or if they love details: together we can bring your ideas to life, wow your clients and grow your business.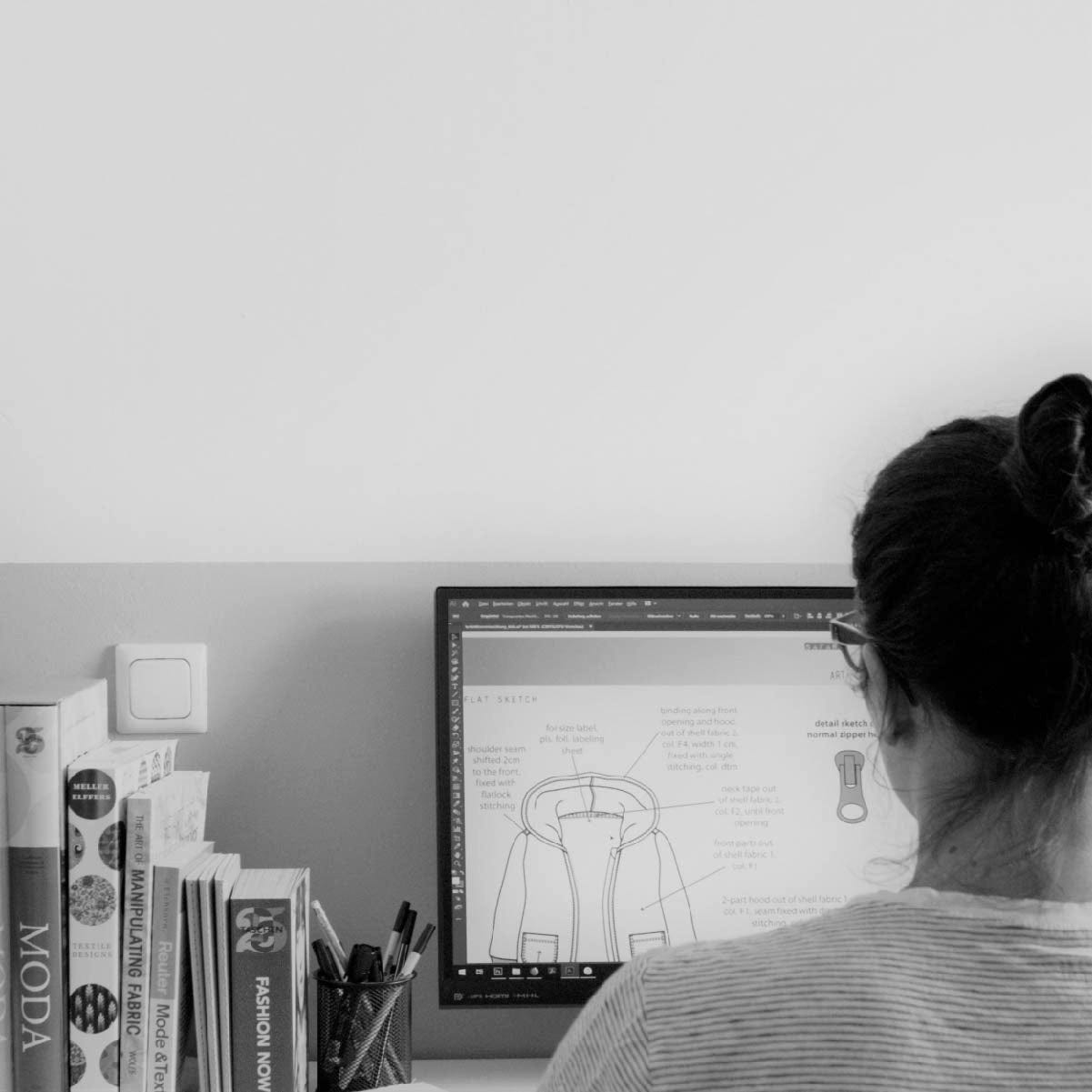 For more than 10 years now, my daily work -and passion- has been creating cute but functional clothing and accessories for babies and kids.
Not only do I get to design the pieces following the clients' briefs and global market trends but I also prepare the tech packs and the artwork files for production.
My goal is to help my clients to develop high-quality, well-thought, children/parents-friendly garments that make their lives easier and prettier.
"We are so thankful that we found Lucia. She was so helpful and had amazing ideas. She produced high-quality work that we were very happy with."

Kristin W. - USA
"Great connection and good vibe. All communication went easily and all my ideas mixed with Lucía's input and skills came across really well.
Lucía makes it all look fantastic and works fast and professional!"

Joyce D. - Netherlands
A professional but very friendly character, Lucia worked really quickly sharing with me a first draft collection within just a few days. She had followed my brief well and came back with some really lovely designs taking into account the keywords, color schemes, and inspiration I'd shared. I look forward to working with her again in the future!"

Carla R. - UK
"Lucia is a true professional, and such a pleasure to work with. Count yourself lucky if she's available to take on your project."

Gina M. - Canada
You will not be disappointed if you decide to work with Lucia. She is knowledgeable and talented at what she does."

Jamie G. - USA
Get in touch
Each client and project is unique and has its particular needs. Let's talk about your project! I'd love to help you bring your vision to life.